Brief Introduction
Your Position:Home

About Us

Brief Introduction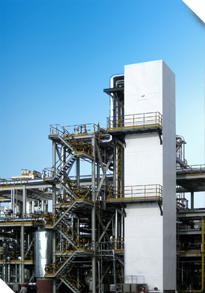 Hangzhou Zhongtai Cryogenic Technology Corporation is located in Fuyang city, by the beautiful Fuchun River. It was founded in 2006 with company name Hangzhou Zhongtai Process Equipment Co., Ltd. The registered capital is RMB 60 million.
As a cryogenic technology equipment and solution supplier, Zhongtai is specialized in the development, design, manufacture and sales of cryogenic equipments. The key manufacture products of Zhongtai are cold box and cryogenic plant, aluminum plate-fin heat exchangers, which include liquefied natural gas plant, cryogenic purification (liquid nitrogen washing) device, coke oven gas LNG recovery cold box, light hydrocarbon recovery cold box, PDH cold box, air separation cold box, ethylene cold box, as well as plate-fin heat exchanger. Zhongtai's products are not only widely used in basic industrial areas like energy, chemical industry, metallurgy and electric power industries, etc., especially in recent years a rapid application in the fields like liquefied natural gas, modern coal chemical industry (i.e. Methanol to Olefin, SNG and coal oil).
Zhongtai has design and manufacture license of pressure vessel Class A2, manufacture license of pressure piping components class A, ISO9001 quality management certification and ISO14001 environment management certification, ASME U stamp license and Zhongtai's products have been exported to 14 countries including USA, Europe and India, etc.
Since the establishment of Zhongtai, we adhere to the business model "cryogenic technology research & development as the core, key component fabrication as the foundation, packaged unit supply as the emphasis". Through the continuous R&D investment and persistent efforts of our staff, we are now able to supply cryogenic technology packaged unit and solution, with good professional advantage, a wide range of customer resources and certain brand reputation.
Zhongtai will continue to enhance the capacity of research and development, improve process technology and open new markets, thus to improve its core competitiveness. We are committed to build ourselves into a domestic first-class, and international cryogenic technology equipment and solution providers.